Serving People & Solving Problems
one bottle at a time
We are more than a bottled water company we are the solution to acidic problems.
Our company was founded in 2017
Family Springs is a conscious community of people that have come together like a family to unite under their common belief in the one thing that flows in us, through us, gives us life, and has the power to connect us all…WATER. We have created a brand that allows us to deliver this message and share this belief throughout our communities. Our objective is to provide a much healthier solution to acidic and "tap" drinking water while creating a way of living more aligned with the way Mother Nature intended.
Pick Up & Delivery
Service
Flat Rate Local Delivery

Deliveries Mon-Wed-Fri
Free Local Pick Up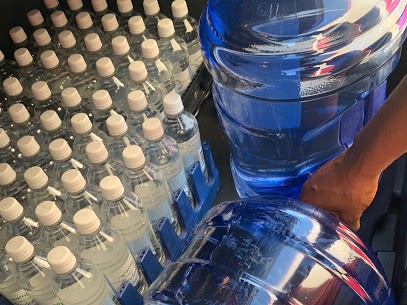 Experience the clean crisp taste of natural artesian alkaline bottled spring water. Delivered from the source to your door or schedule a pick up from a local water hub.
We no longer ship but guess who? Here's a list of other black brand water sources that do.
Search for one near you!
What inside
Mineral composition (7.8 pH)
Calcium+
0.57 gr/gal
Magnesium
1.110 gr/gal
Sodium Chloride
20-25 gr/gal
Potassium Sulphate
0.116 gr/gal
Chlorine
~46 mg/dm3
Organic Matter
0.275 gr
Carbonic Acid in Bicarbonates
7.14 gr/gal
Calcium Carbonate
6.749 gr/gal
Testimonials
What our customers are saying